danielle lemaire laat aandachtigen anders kijken en luisteren. haar werk (zowel grafisch als in geluid) zindert met een spanning tussen het herkenbare en een gemis dat geen verlies is maar een voorlopig onbenoemd verlangen, en het andere; het vreemde dat eens ervaren niet meer vreemd is maar juist geheel op zijn plaats.
danielle lemaire lets the attentive look and listen differently. in her work (both graphic and sound) quivers with tension between the recognizable and that what is missing without being a loss but a still undefined desire, and the other; the strangeness which once experienced isn't strange anymore but fully in the right place.
het gevoel dat ik krijg bij haar werk doet me terugdenken aan warme zomers wanneer de wegen tussen de velden lijken over te gaan in watervlakken en aan de geur van droog gras; toen ik nog zonder vrees kon dromen. haar werk laat mij terug wegdromen zonder nostalgie en zonder goedkope zweverigheid; vrij en onbevreesd.
the feeling i get when watching or listening to her work reminds me of hot summers when the roads between the fields seem to meander into surfaces of water and of the smell of dry grass; when i still dreamed unfearfully. her work lets me drift off into dreams without nostalgia and cheap fleetingness; free and unafraid.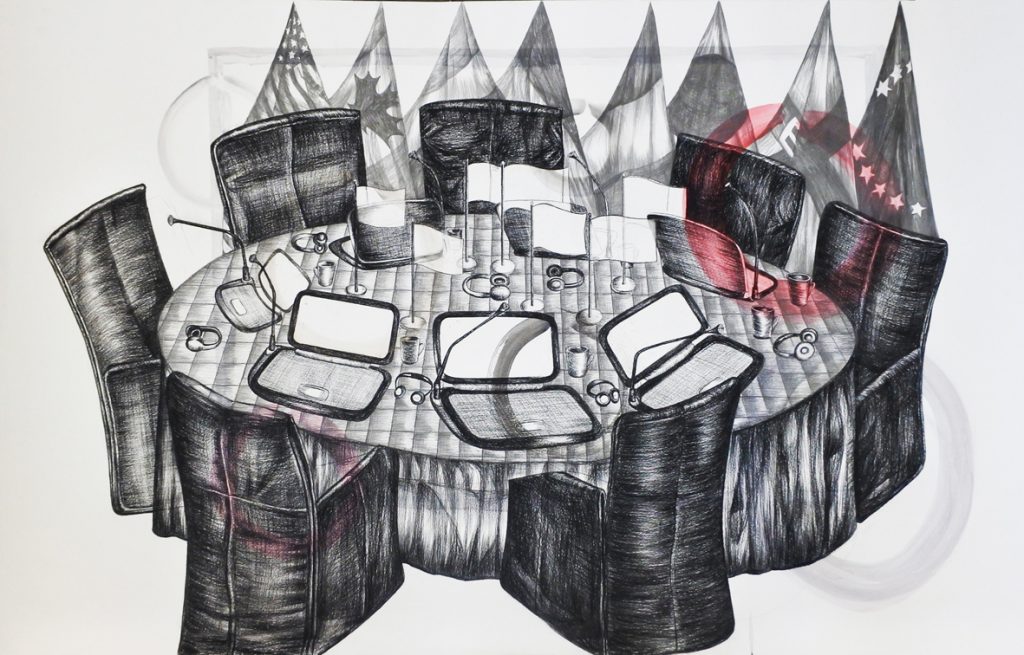 'G7'/acryl, potlood en conté op canson montval/150 x 100 cm/2017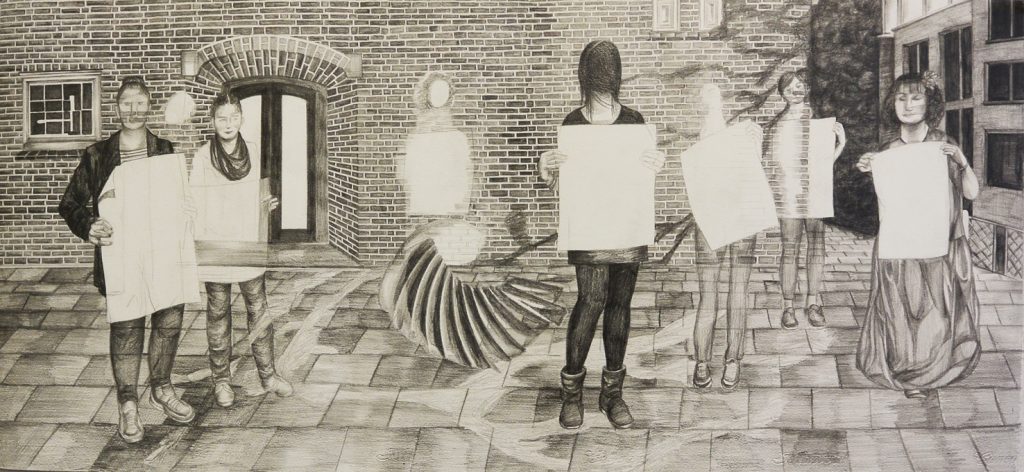 'De presentatie'/potlood op canson montval/87,5 x 39,5 cm/2015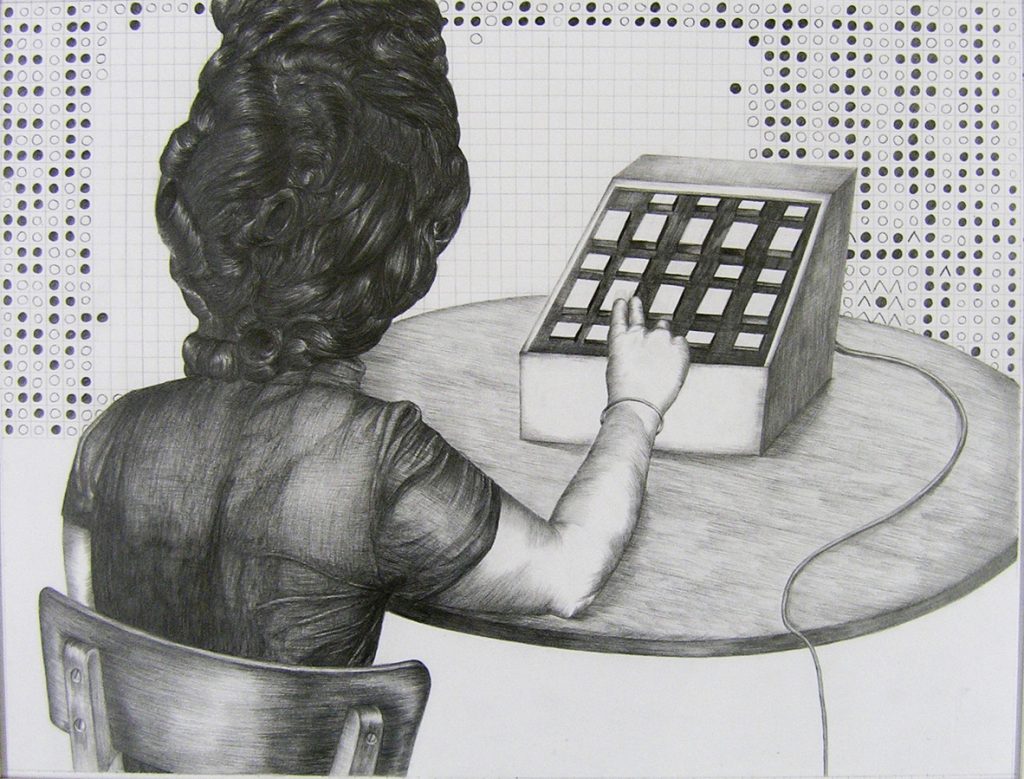 'De toevalsgenerator'/potlood op papier/50 x 65 cm/2013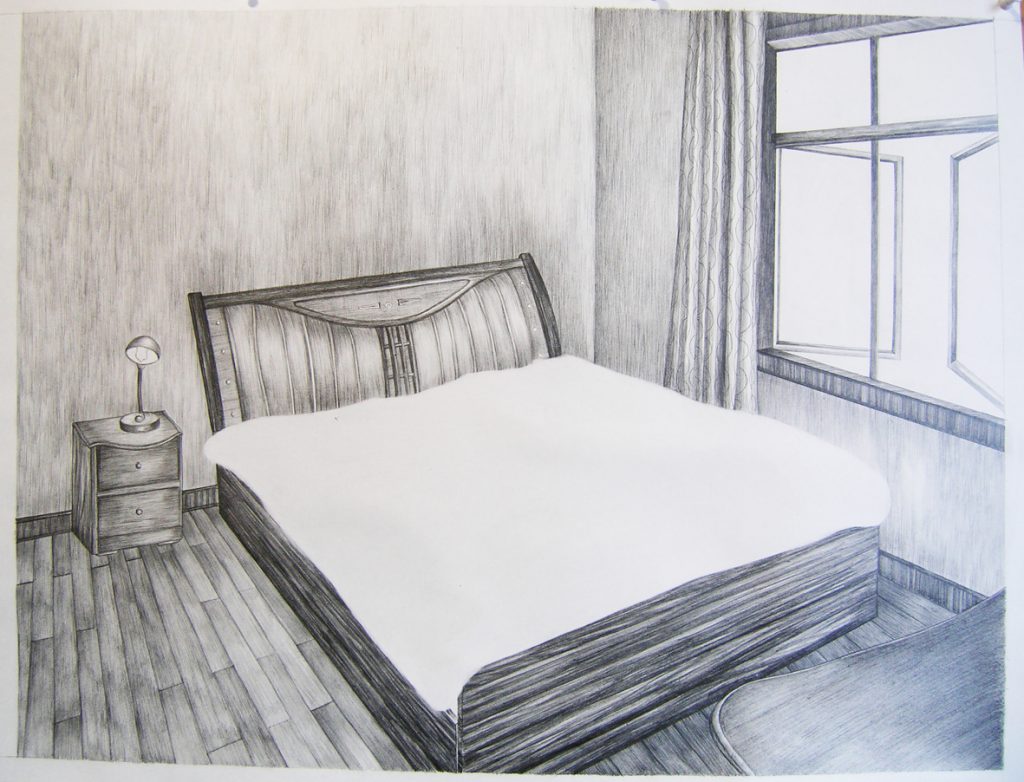 'Bedroom Waves'/potlood op chinees papier/50 x 65 cm/2012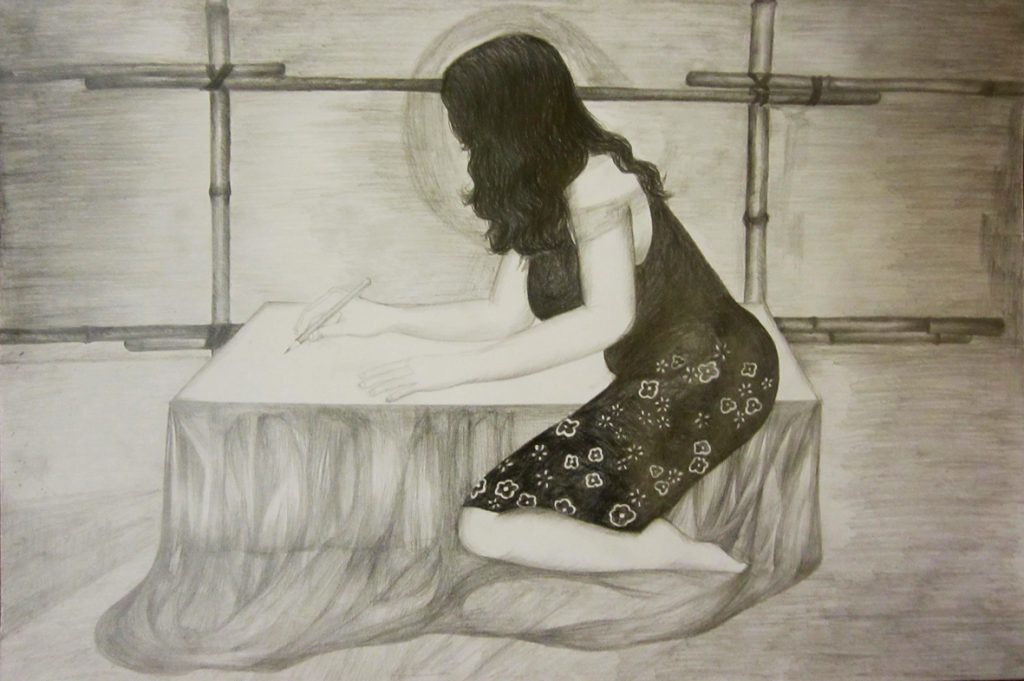 'Drawing Bandung'/potlood op papier/48,5 x 32,5 cm/2012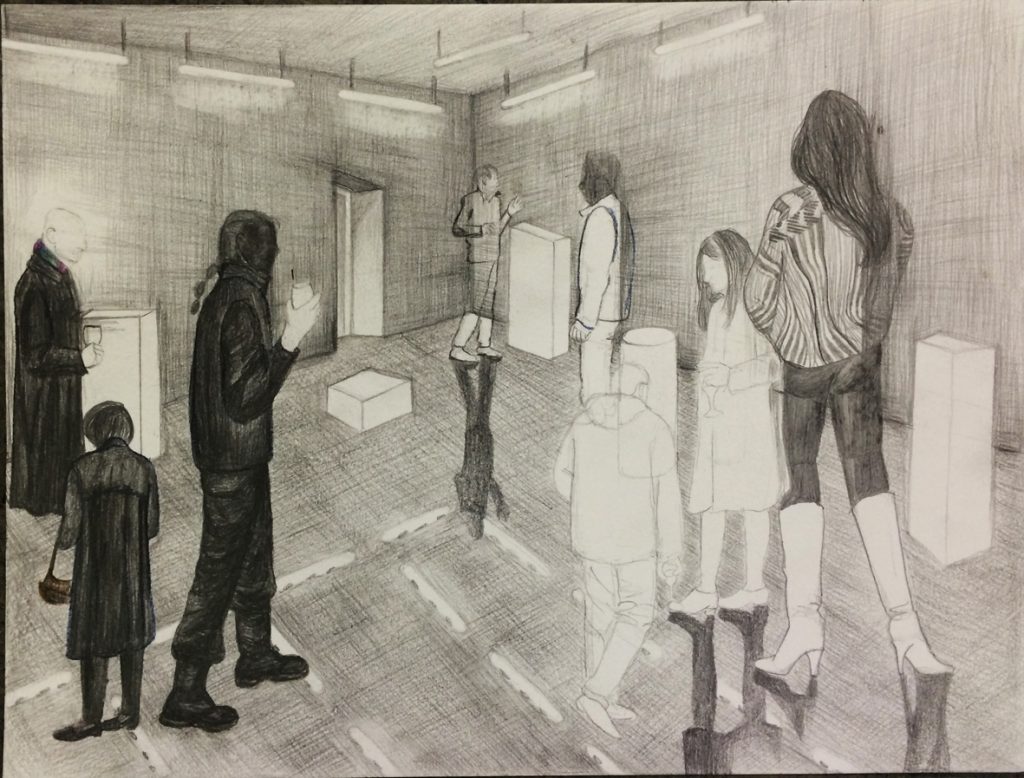 'After the rain'/23 x 30,5 cm/potlood op canson montval papier/2015
meer werk en informatie vind je op onderstaande links :
haar eigen kunstenaarspagina :
http://home.vianetworks.nl/users/jada/innerlandscapes/home.html
danielle lemaire's platenlabel :
http://home.iae.nl/users/jada/innerlandscapes/innerlandscapes.html
net uitgekomen op sweetdreampress (japan) :
http://www.sweetdreamspress.com/2017/09/danielle-lemaire-best-of-danielle.html
meer grafisch werk :